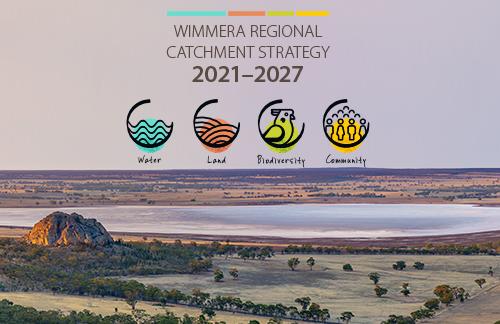 A revised strategy for the long-term health of the region's land, water and environment sets out a blueprint for action.
The Wimmera Regional Catchment Strategy 2021-2027 is approved by the Victorian Minister for Water, Lisa Neville. All nine CMAs across Victoria are reviewing their regional catchment strategies, and the Wimmera's is the first to be approved.
The Wimmera Regional Catchment Strategy considers how to best work together to meet the strategy's vision of 'a healthy Wimmera catchment where a resilient landscape supports a sustainable and profitable community'.
It recognises the role healthy land, water, biodiversity and community play in delivering prosperity for the Wimmera community.
Wimmera CMA Chair Peter Hilbig said the regional catchment strategy was the cornerstone of an integrated approach to regional planning and action.
"As land, water and biodiversity are all part of connected systems, to successfully achieve environmental, social, economic and cultural outcomes we need locally relevant actions that are strongly supported," Mr Hilbig said.
"Pleasingly we had great input from regional stakeholders and the community and the strategy brings together the vision and priorities of First Nations People, Local Government, Landcare, farming groups and the broader community."
Mr Hilbig said the strategy identified priority actions in local government areas and aligned with state and federal legislation, policies and programs.
"It's vital for everyone to work together for the ongoing improvement of our catchment, at both a practical and strategic level, and this document is an important guide for integrated regional projects."
The strategy aims to improve rural and regional liveability and community wellbeing, address the challenges of climate change and ensure the Wimmera is at the forefront of innovation.
You can read the Wimmera strategy by downloading the PDF report or at the Wimmera RCS website online at wimmera.rcs.vic.gov.au/.