Wimmera Biodiversity Seminar 2022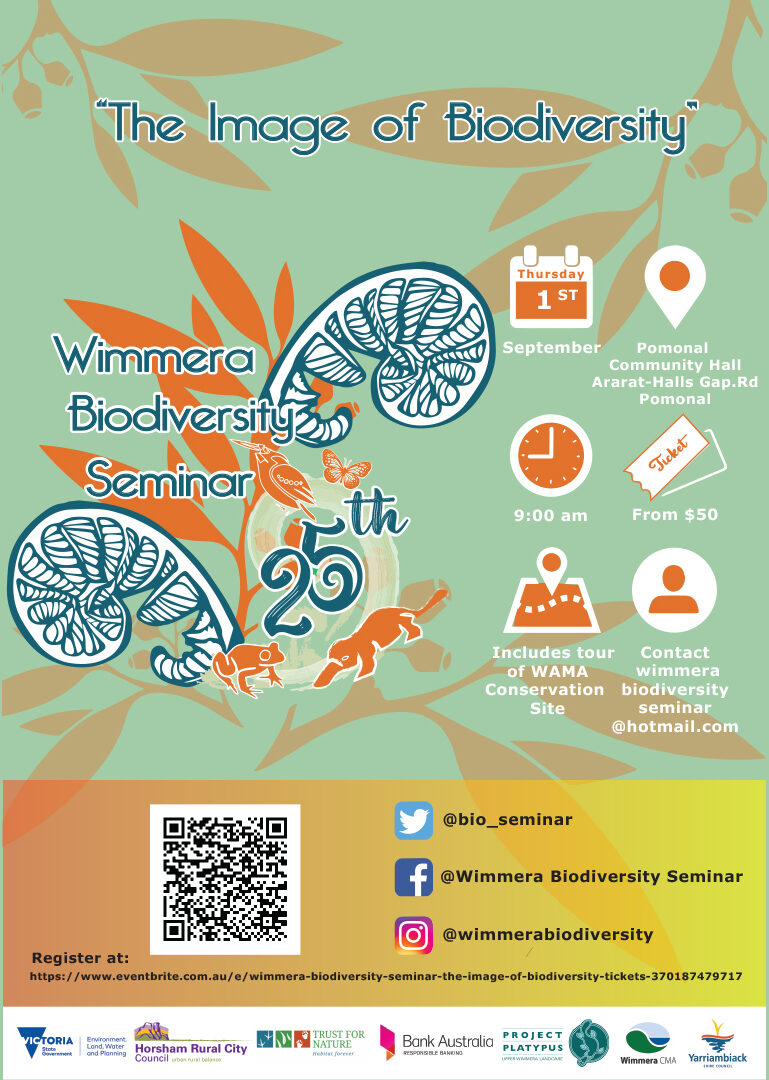 The 25th annual Wimmera Biodiversity Seminar will be held in Pomonal on Thursday, 1st September at the Pomonal Community Hall . The seminar includes a day session, an afternoon tour and an evening session with a dinner.
The focus this year is on the image of biodiversity and what that means to ensuring we get better biodiversity outcomes and how the use of images is helping improve biodiversity. It will also be a celebration of 25 years of Wimmera Biodiversity Seminars making it one of the longest running events of this type around.
**For the first time this year we have a special early bird ticket offer for tickets purchased before the end of July**
Register: Wimmera Biodiversity Seminar – The Image of Biodiversity Tickets, Thu 01/09/2022 at 9:00 am | Eventbrite