Access the soil moisture probe portal
Wimmera soil moisture and weather station network
Are you a dryland farmer, agronomist, plant breeder or with the emergency services? Did you know you can access the data and benefit from the Wimmera soil moisture probes and weather station network?
The stations collect readings for soil moisture, air temperature, soil temperate, dew point, DELTA T, humidity, wind direction, rainfall and detailed frost information. The information is easily accessed from a smartphone or computer.
In 2023 Wimmera CMA installed an extra 72 soil moisture probes and weather stations across the Wimmera.
The region-wide installation of probes and stations across 30,000 square kilometres was done through funding from the Australian Government's Future Drought Fund.
The network collects a broad range of data, presented in real time, that helps farmers manage risks and increase profitability.
The stations collect readings for soil moisture, air temperature, soil temperate, dew point, DELTA T, humidity, wind direction, rainfall and detailed frost information.
How to access the data portal
Go to this page on our website, or navigate to Soil Moisture Probe Portal in our Advice and Services page.
Create a FREE account by clicking Don't have an account? Sign up.
This will prompt you to create a user name and password, and ask for a few details such as your name, email address and phone number.
Login with the username and password you created.
Use the menu on the top left to select the resources tab. From here you can view a range of short and informative clips explaining how to use various elements of the data portal.
Explore the site.
If you need further assistance please contact the Wimmera Regional Agricultural Landcare Facilitator by emailing wcma@wcma.vic.gov.au or phone 03 5382 1544.
You can also watch 'how to' videos which are in the Resources tab within the portal.
Other networks
The new stations complement other Wimmera networks such as those managed by Perennial Pasture Systems and Wonwondah Landcare Group. Download the Fact Sheets below for more information about what information cropping, pastures and livestock farmers can access and how to interpret it.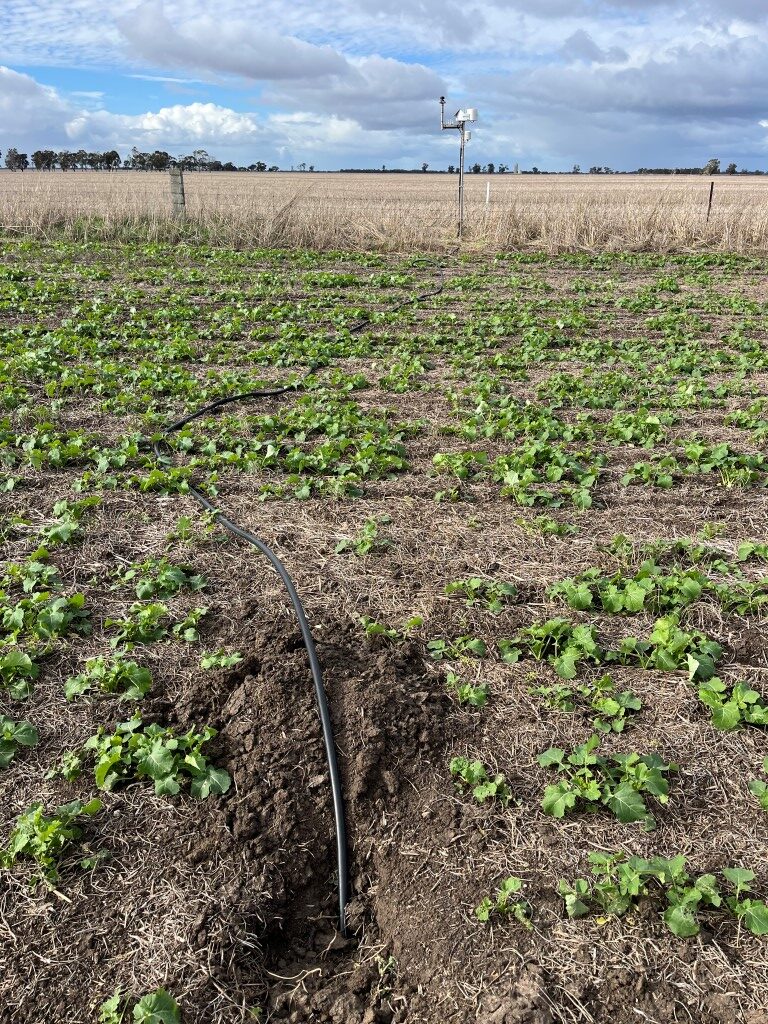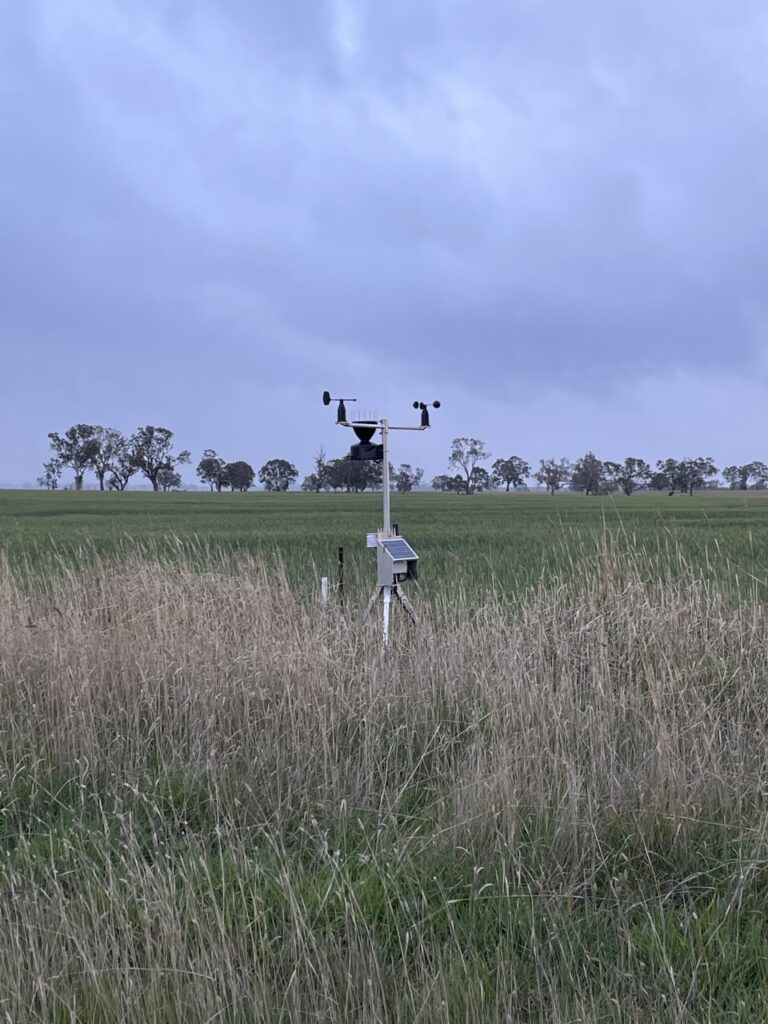 Glenlofty prime land producers Tony and Sally Roberts installed a soil moisture probe on their property as part of the Perennial Pastures Systems network in 2018 to support decision making for increased pasture growth.
They use the data to track how much soil moisture is available and to become familiar with historical trends.
"It provides me with facts and figures to support my gut feel about what we do on the farm. The probes have data on two of the biggest common determinants of pasture growth, being moisture and soil temperature," Tony said.
He said being part of a larger network of probes and weather stations was also useful.
"With the extensive network we've got, even if the data is not right on your place, you can still glean good local information that helps with your decisions."
Wonwondah Landcare Group secretary and farmer Chris Guest, who has been part of a project to install seven probes and stations, said the data was delivering huge benefits.
"The Wondwondah network is delivering huge benefits not only for the farmers whose paddocks are housing the probes but right across the Wondondah district and beyond," he said.
"This project has created a well-informed network of farmers while also benefitting others such as agronomists and emergency services."
Wimmera CMA Regional Agricultural Landcare Facilitator, Bronwyn Bant, said the project was a joint effort between farmers and communities to improve drought resilience.
"The Wimmera's agricultural industry has been constrained by the lack of locally accessible technology that can collect, manage and practically apply data and information on soil moisture," Bronwyn said.
"More knowledge of the spatial and temporal patterns of moisture conditions at both a paddock and catchment scale is needed for farm and agribusiness decision-making and risk management," she said.
"When climate forecasting predicts drier and hotter conditions for example, soil moisture data is incredibly value for making informed decisions about when and what to sow, as well as when to apply fertiliser during the growing season."