Online Flood Advice Form
Complete the form below and a member of our floodplain team will respond to you with a written letter providing details of whether your property is subject to flooding and to what extent.

Property details can be found on the map at the bottom of this page.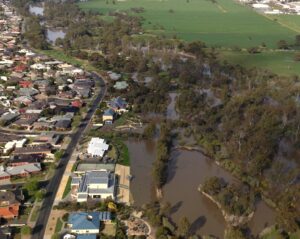 ---
---
Property details, including Lot/Property number, Crown Allotment and Parish Details can be found through this Interactive Catchment Map:
Type your address into the Search box. Click on the Property Address to see more details. Then you can see the Planning Property Report.