Wimmera paddock walk: November 25
with agroecologist Robin Tait
Get a first-hand look at how three Wimmera farmers are incorporating tools such as multi-species covers, rotational grazing and biological inputs for soil health benefits, and how changes in practices are impacting on the bottom line. They will share practical tips on how to get started, what has and hasn't worked and what they plan to do next.
Friday 25 November, Zoe and Luke Crouch, Landsborough During this third and final paddock walk, we'll visit the Crouch farm, they have so much to share and we can't wait to get a close look at what they're doing in their mixed enterprise. This young farming couple approach everything they do with enthusiasm and energy and we are excited to visit their farm. During this paddock walk, we'll see how they have improved soil health and productivity through establishing multi species pastures. We'll talk indepth about paddock preparation, expectations, grazing strategies, and termination options. We'll also take a look at Zoe and Luke's free range egg enterprise.
FREE
Bookings & further info: Bronwyn Bant 0427 529 232 or bantb@wcma.vic.gov.au
Lunch included
Bookings essential, event location provided upon booking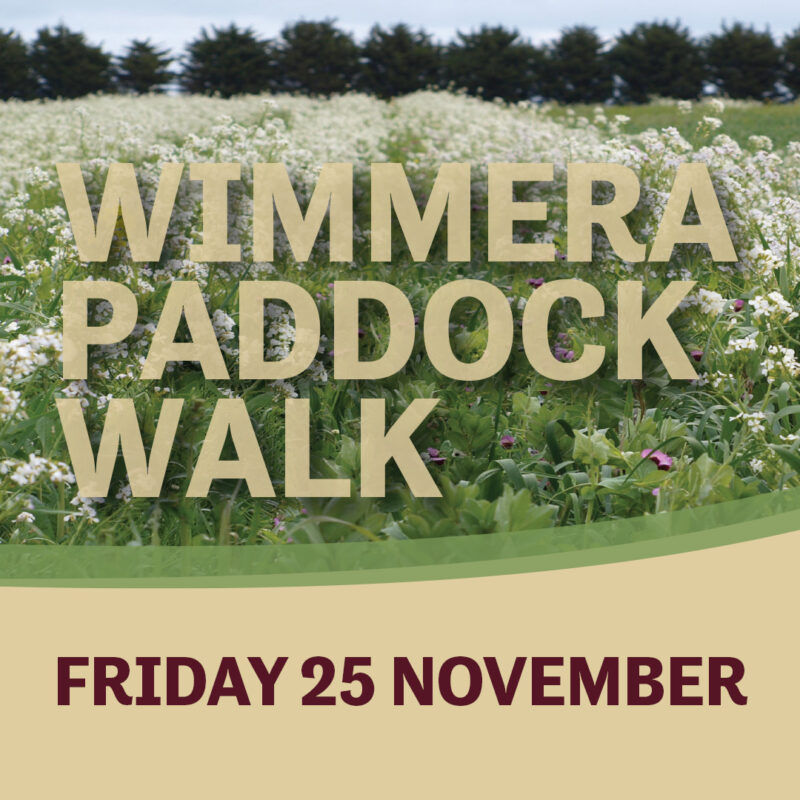 The below events were a great success. Read about how they went HERE.
17 October, 11am-2.30pm Steven Hobbs, Kaniva During the past several years Steven has changed his conventional farming system to better adapt to climate variations. He has reduced his cropping area and increased his sheep numbers. This tour will provide a fantastic insight into why he changed, how we went about it and what benefits he is seeing in his new farming system.
19 October 10am-2pm Celia and Jack Tucker, Maroona Peter and Leanne Jackman are long-term, certified biodynamic farmers, successfully incorporating sheep, cattle and cropping into their enterprise at Dadswells Bridge. During this paddock walk, we'll see how they have increased biodiversity, and adapted to climate change. They will provide an insight into biodynamic methodology & inputs, and the benefits they have gained in terms of soil and livestock health, as well as business health.
Who is Robin Tait?
Robin Tait from Tasmania has a Bachelor of Applied Science, including Honours in Agriculture. A Nuffield Scholarship in 2018 fully opened her eyes to soil health and what can be achieved when the principles of nature's management are applied to farming systems. Her focus is on regenerative farming practices that support the living system of soil.