CMA Board Member Apiarist
In celebrating World Bee Day we share with you a profile on Wimmera CMA board member and apiarist, Angela Enbom.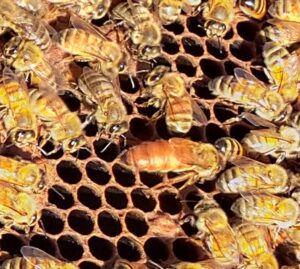 Angela's background
Angela grew up in a south Gippsland farming community before moving away for education and then later spending time overseas. But she was always drawn home to regional Victoria. Each year Angela and her family travelled back to Australia to spend time at their holiday home at Rocklands Lodge, Rocklands Reservoir. There they enjoyed fishing, yabbying, swimming and quiet time amongst the beautiful river red gums and the Black Range too. 
Twenty years ago, with daughter Millie, Angela reconnected with cousin Col Smith, a commercial beekeeper of over 60 years. Angela and Millie fell in love with the bees and what started as a hobby quickly became a fulltime generational bee farming business.
In managing the bee farm Angela regularly moves bees around 5 of the 10 CMA regions; Wimmera, Mallee, Glenelg Hopkins, Corangamite, and North Central. When Angela took up a Board position with Wimmera CMA, she saw it as her chance to make a positive contribution and to give back to a wonderful region of Victoria. With her unique insight and perspective, she bring a different view to the Wimmera CMA Board, adding diversity and adding to the overall strength of the team.
Bee Farming
Together with her daughter, Angela migrates bees across half of Victoria, from Ballarat, down to the south coast, across to the SA border, up to the Murray River and throughout central Victoria, using bee sites in State Parks, National Forests and on private lands. Many of these sites have been in their family for years and the family has been working with the same farmers and now their grandchildren for 50+ years, helping to pollinate pastures and crops and at the same time getting a honey flow if they're lucky.
Farmers use crop and paddock rotation to manage their land, but beekeepers move their livestock (bees) over night from one site to another depending on the flora and weather conditions. They often move loads of 70 hives several 100kms at a time. This is hard work but Angela reflects that there is nothing more rewarding than watching a beautiful sunrise in a new forest or farm with the prospect of a honey flow on the horizon. 
What's going on at the moment with the Bee Farm?
At this time of year Angela is moving their apiaries north for warmer conditions to over-winter the bees. Spending most of her time working in isolation in remote beautiful forests, studying the flora, checking for growth, bud, flowering, honey and pollen opportunities and ensuring that the bees have access to water.
Just this week she has been looking at conditions in the Mallee, Big Desert, Little Desert, and the Grampians. Angela does a lot of miles and sees beautiful country off the beaten track.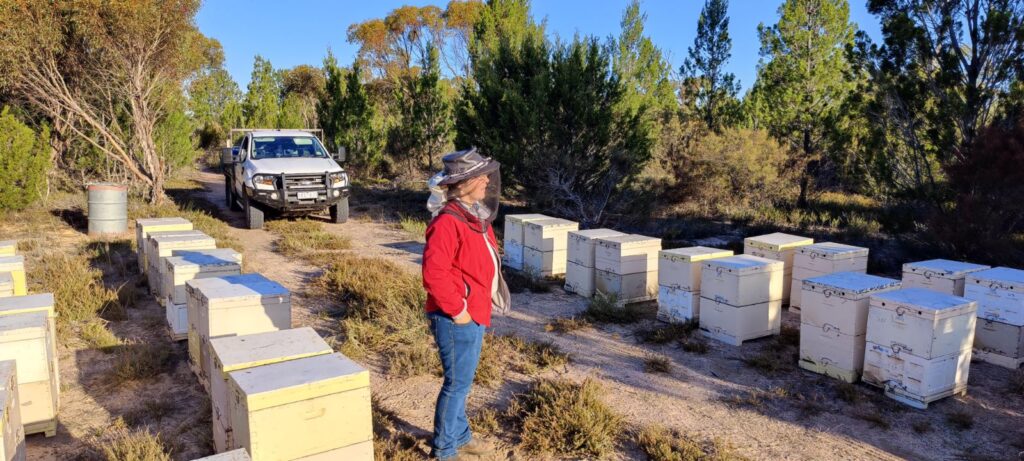 Angela is grateful and feels very fortunate to work in such a diverse and beautiful landscape:
"My life has lead me in many directions but I have always remained passionate about sustainability, the environment, spending time in nature and our regional and rural communities."